This 6-day Big Five safari package allows you to experience the highlights of the Northern Safari Circuit. You will experience breathtaking wildlife in the midst of some of the most diverse landscapes; monkeys in the forest, lions in trees, elephants amongst acacias, and a huge variety of animals inside a collapsed volcano. You will also visit the world-famous Serengeti National Park. The landscapes are breathtaking and the variety and volume of wildlife you will see are unforgettable. 
On arrival at Kilimanjaro International Airport (JRO) or Arusha Airport (ARK) which caters for domestic flights, you will be met by Africa Endless Cruising representative who will drive you to your accommodation in Arusha. Overnight will be at your accommodation awaiting for your safari on the following day.
Arusha – Lake Manyara National Park
Early morning after breakfast, we depart to Lake Manyara National Park which is an unspoiled paradise and is best known for its abundance of birds and tree-climbing lions. The dramatic western escarpment of the Rift Valley forms the Park's western border. To the east is the shallow, alkaline Lake Manyara. The lake covers a large area of the park, flooding and drying with the seasons, and is home to thousands of flamingos during the rains. The name Manyara comes from the Maasai word 'emanyara', a popular plant that is used to build the protective enclosure around a family homestead (boma). The Park's vegetation is diverse, ranging from savannah to evergreen forest. On your exploration of the park, you may see giraffe, zebra, wildebeest, buffalo, elephant, and if you are lucky; lions lounging in the trees. After Lunch and an extensive game drive, we head for our Accommodation facility for dinner and overnight.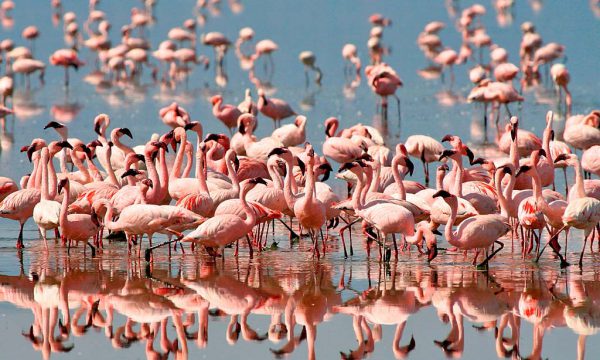 Early morning after breakfast, we depart to Serengeti National Park. The Serengeti is truly spectacular. It is famous for its vast open grasslands which allow for excellent sightings of wildlife. The Serengeti is Tanzania's oldest National Park and it is also one of the oldest ecosystems on earth. Its climate and vegetation have remained largely untouched for millions of years. Whilst the Serengeti boasts abundant wildlife, it is perhaps best known for the annual Great Migration. Vast numbers of wildebeest; accompanied by large numbers of zebra and antelope move in an annual pattern, constantly seeking fresh grazing. The precise timing of the Migration is entirely dependent upon the rainfall patterns each year.
After Lunch and an extensive game drive, we head for our Accommodation facility for dinner and overnight.
We will spend 2 nights inside this incredible park.
Serengeti National Park – Ngorongoro Crater
Early morning after breakfast, we continue with our en-route drive inside the Serengeti National Park before we depart to Ngorongoro crater. When you first see Ngorongoro Crater, it looks like a forgotten world. Concealed by the steep volcanic walls is a pristine wilderness including sweeping savannah, pockets of acacia woodland, and glistening lakes and swamps. The Crater was created when a large volcano exploded and collapsed in on itself two to three million years ago. It is famous for both its geological delights and for being a natural reserve which is home to some of the densest large mammal populations in the whole of the African continent. The drive down the into the Crater is an adventure in itself and when you reach the Crater floor, you quickly find yourself amongst large numbers of wildebeest, zebra, gazelle, and more than 500 bird species. The Crater provides you with the best chance of seeing the endangered black rhino, which can sometimes be spotted in the open grasslands.
After Lunch and an extensive game drive, we head to your Accommodation facility for dinner and overnight.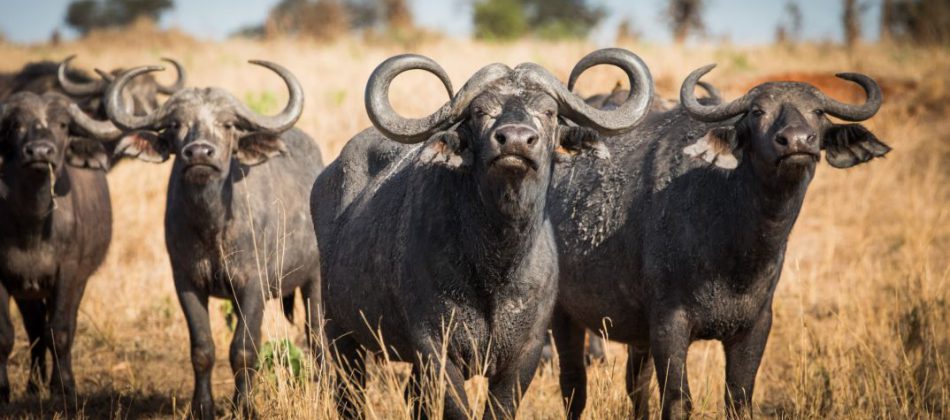 Tarangire National Park – Arusha/Moshi
Early morning after breakfast, we depart to Tarangire National Park. The Park is named after the Tarangire River which runs through it. This 'river of warthogs' is the only source of water for wildlife in the region during the dry season. In places, the vegetation is quite dense, including elephant grass, acacia woodlands, and lush groundwater forest. The Park is well known for its elephant families, which can often be seen congregating by the river. You may also see giraffe, bushbuck, and hartebeest. These animals are closely followed by a range of predators, including lions and leopards. There are more breeding species of birds found in Tarangire National Park than anywhere else on the planet! After Lunch and an extensive game drive, we head back to Arusha.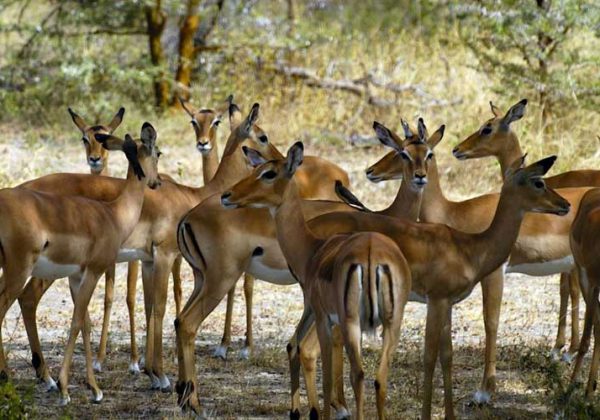 No of Clients
Price (per person)
Budget Camping Safari
Price (per person)
Mid-Range Lodge Safari
2-3
$1,681
$2,275
4-5
$1,158
$1,901
6+
$1,033
$1,777